NEET Free Study Material - Class 11th
Why should you opt for NEET Free Study Material?
Many students are unable to relate to the language of the textbooks; therefore, Amaze Classes ensures that the NEET Free study material is prepared so that students can easily comprehend all the contents.
Each issue is articulately discussed using the appropriate diagrammatic representation.
The leading faculty members of India have contributed to the development of the NEET Free study material.
At Amaze Classes, you not only get access to high-quality video lectures taught by faculty members with in-depth subject knowledge and decades of experience in the area, but you also have access to specially created study materials that offer you with an in-depth understanding of each topic.
The offered comprehensive NEET Free Study Material covers the complete NEET curriculum. For each topic, it offers explanations, objective solved examples, subjective solved examples, and quizzes to completely prepare you.
In addition to online tutoring, it is very encouraged to use NEET Free Study Materials. The readily available, simple-to-understand content is of great assistance during self-study sessions.
The Amaze website provides a variety of free study materials. Additionally, to enhance your preparation, you should practice more with Amaze Online Test Series, Mock Tests and questions from prior years and everything is available on our website.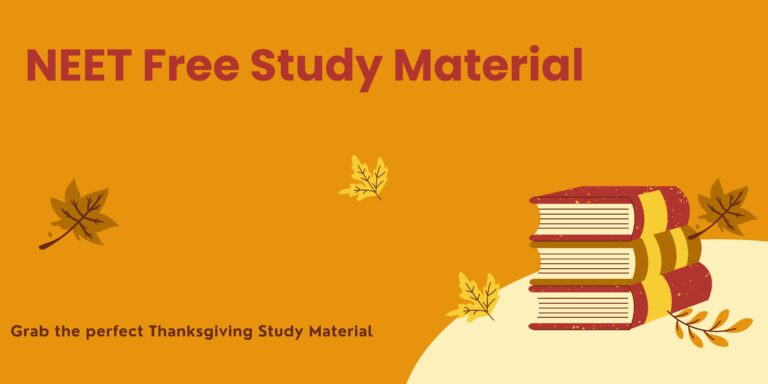 The NEET Free Study Material covers the weighted chapters and subjects that will be heavily tested in the NEET 2022 exam. The NEET 2022 curriculum comprises complicated concepts that are tough to master with limited time for exam preparation. To overcome this obstacle, we've created the NEET Free Study Material for NEET 2022, which let you focus on only the chapter's most important themes.

NEET Free Study Material - Reviews
Satwinder Singh
10+1 Medical
Excellent Study Material for Biology. Only Institute offering Free Doubt Sessions. Basic to Intermediate, somewhat advanced concepts missing but more than enough, if you are getting it at no cost
The Study Material is more than enough for board exams. You can get good marks only by following this material and by attempting test series and practice papers..
Who says NEET Free Study Material is worthless. Explore the material given on Amaze and experience yourself. Right from Basic to Advanced, everything is free..